Newborn Baby Eliana
Brittany(mom) contacted me to schedule her newborn's first-ever photoshoot in Scarborough. When Brittany and her family came into the studio I could see the excitement on their faces. This amazing family also has a handsome little boy who was a very caring big brother through the whole photoshoot. It was such a pleasure to capture the newness of Eliana into her family. As I was wrapping and photographing this beautiful girl I couldn't help but stop to take a moment and look at the faces of her parents as they gazed upon her wrapped up, as a newborn photographer, these are the moments I love, seeing parents with a smile on their face as they soak up the moment of being a family.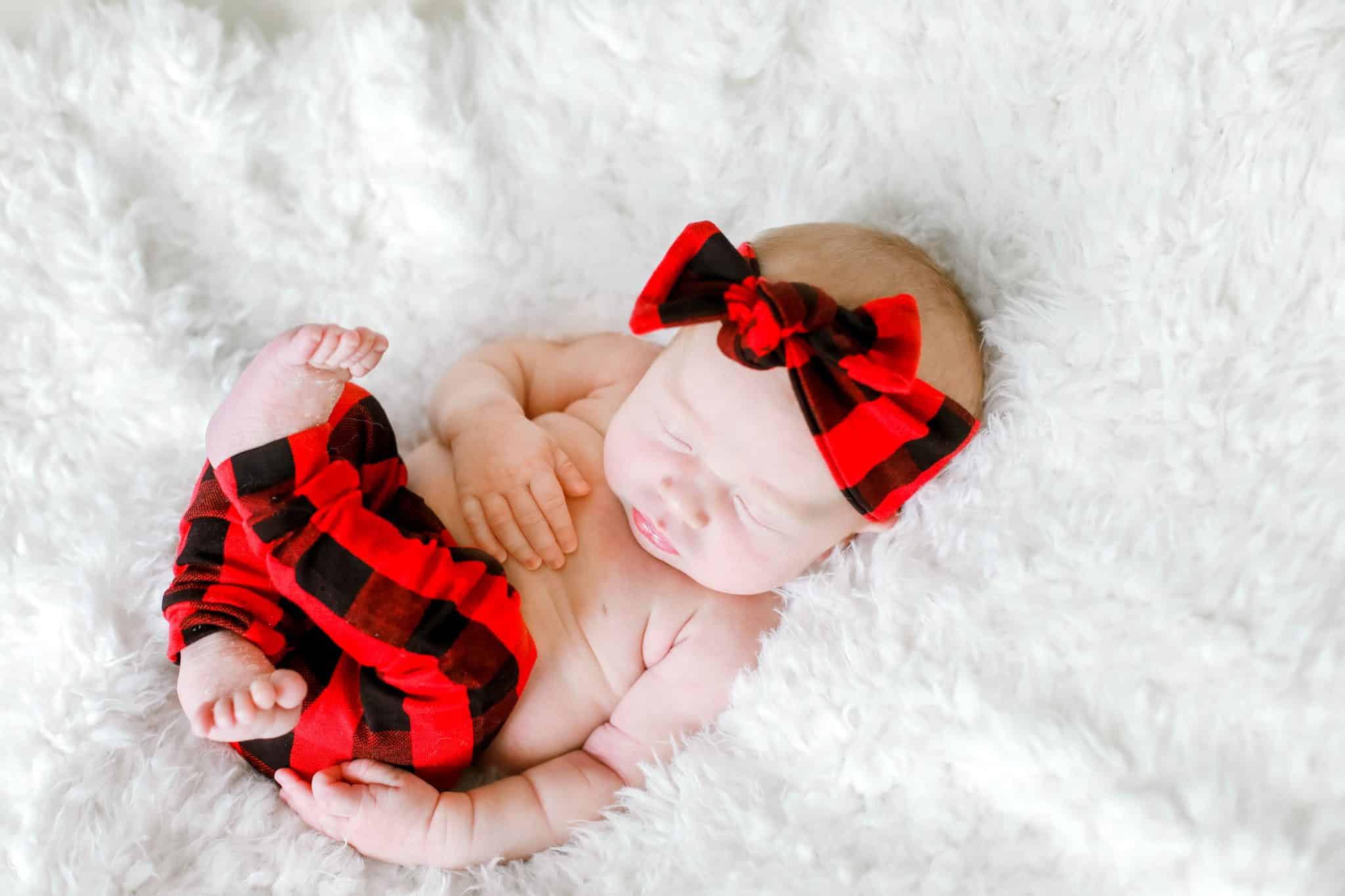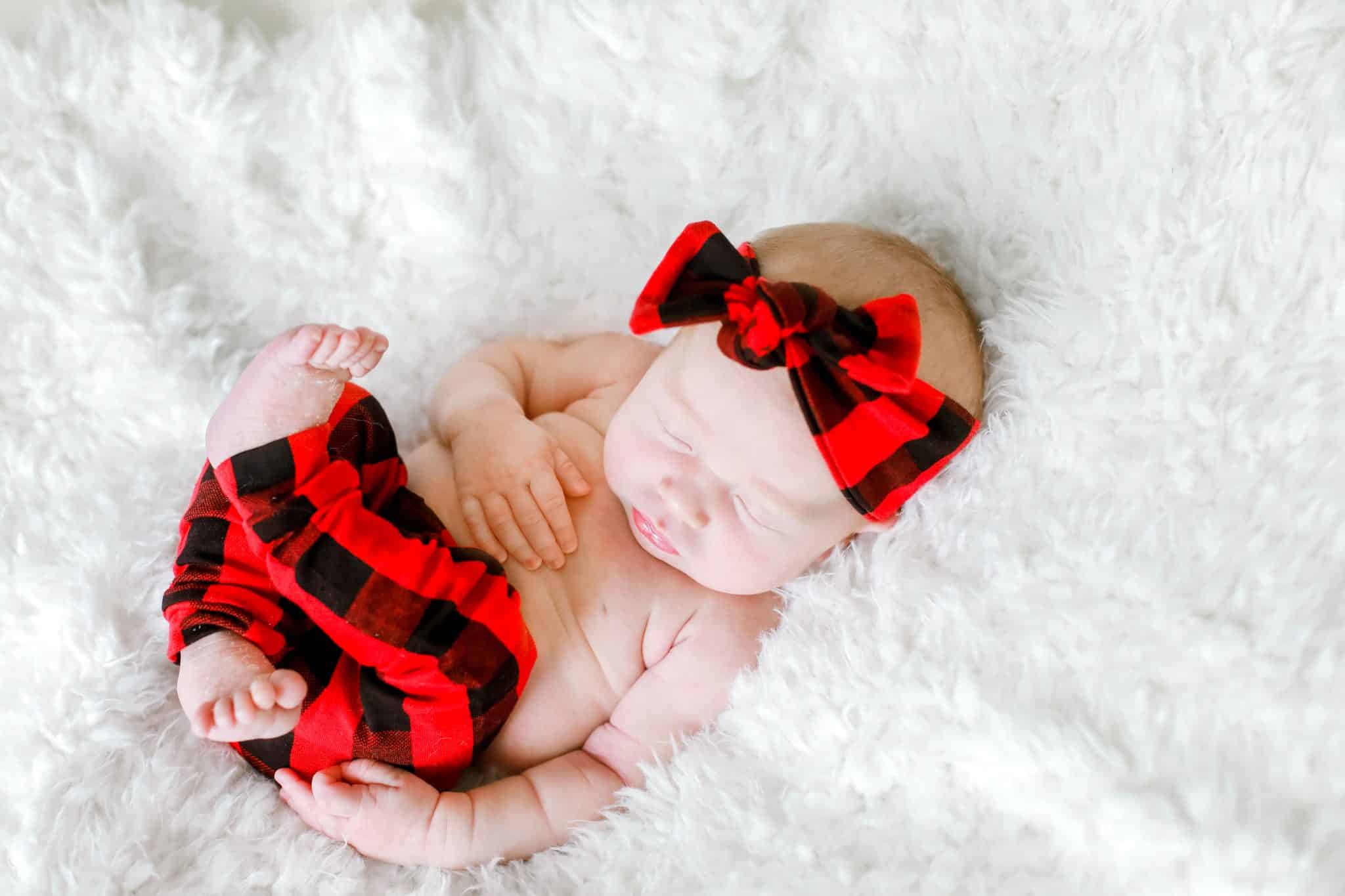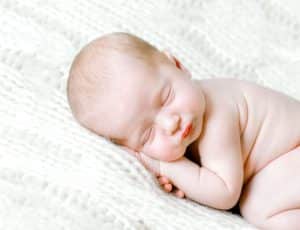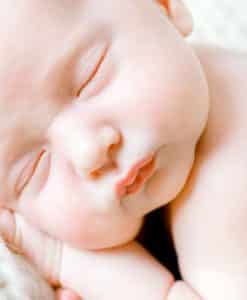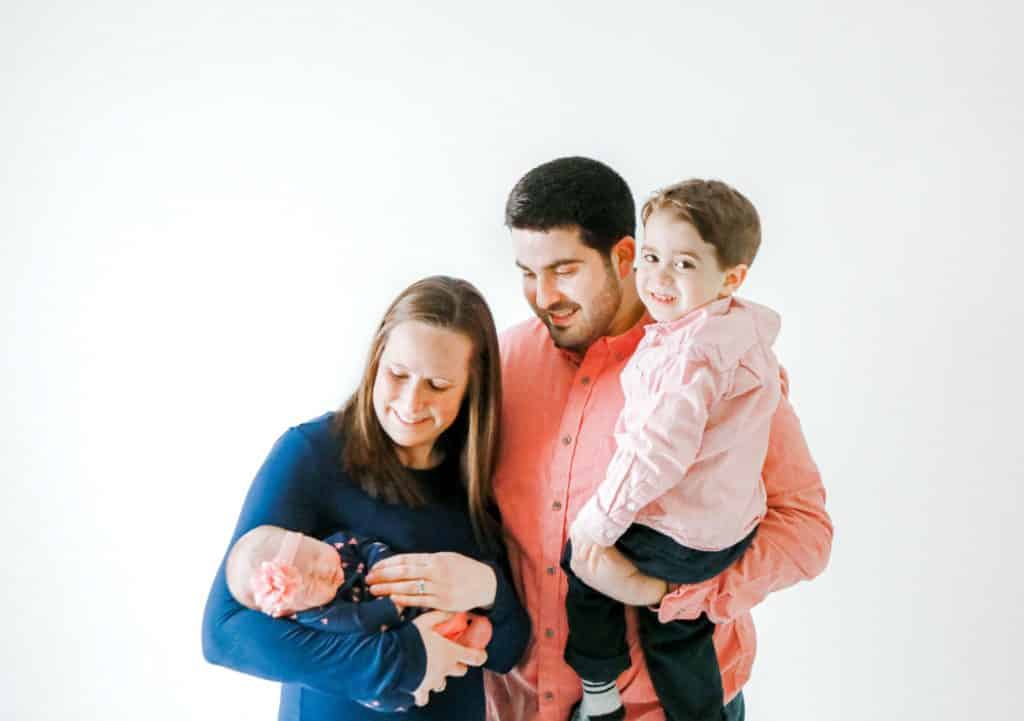 Newborn Props
I always provide everything necessary to ensure newborn photos are beautiful and ready to be hung in your home. As a new mother or a mother all over again I try to make everything as simple as possible, so when you book your newborn session there is nothing you need to bring except your beautiful family. I do, however, always mention if there is something of personal significance or something close to your heart that you want to be incorporated into the newborn photoshoot I will always welcome that. In Eliana's case, her parents brought in an antique sled.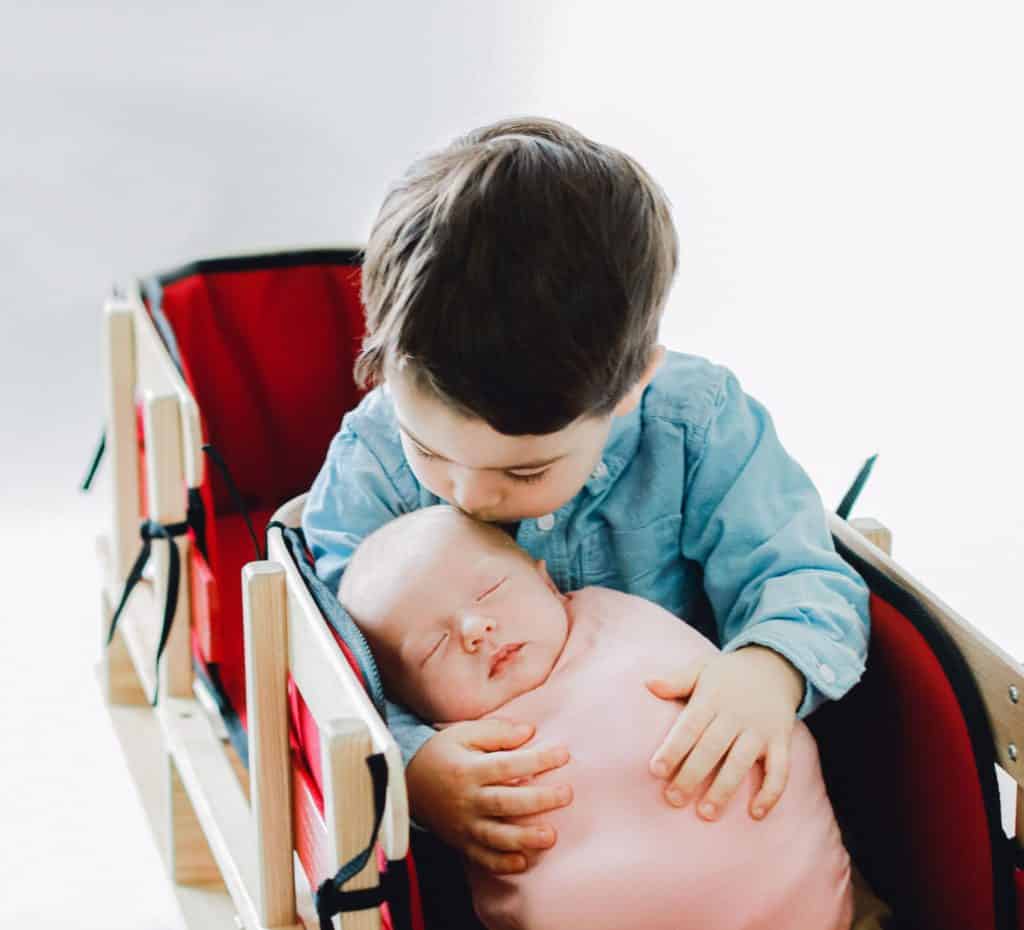 Big Brother
When you are an older sibling it can be a challenge especially if you are still a younger "older" sibling. Sometimes for parents, this can be a challenge, it can be tough introducing a new baby into your family. The Kamenos family's little guy embraced being a brother immediately and being three years old at that. During his baby sister's photoshoot anytime she would cry he would come right over to look at her and kiss her, he was always concerned if she was alright. Being a parent you are always working to make sure your children have the best life and you are raising them to be good members of society while encasing empathy and compassion. These parents did a wonderful job.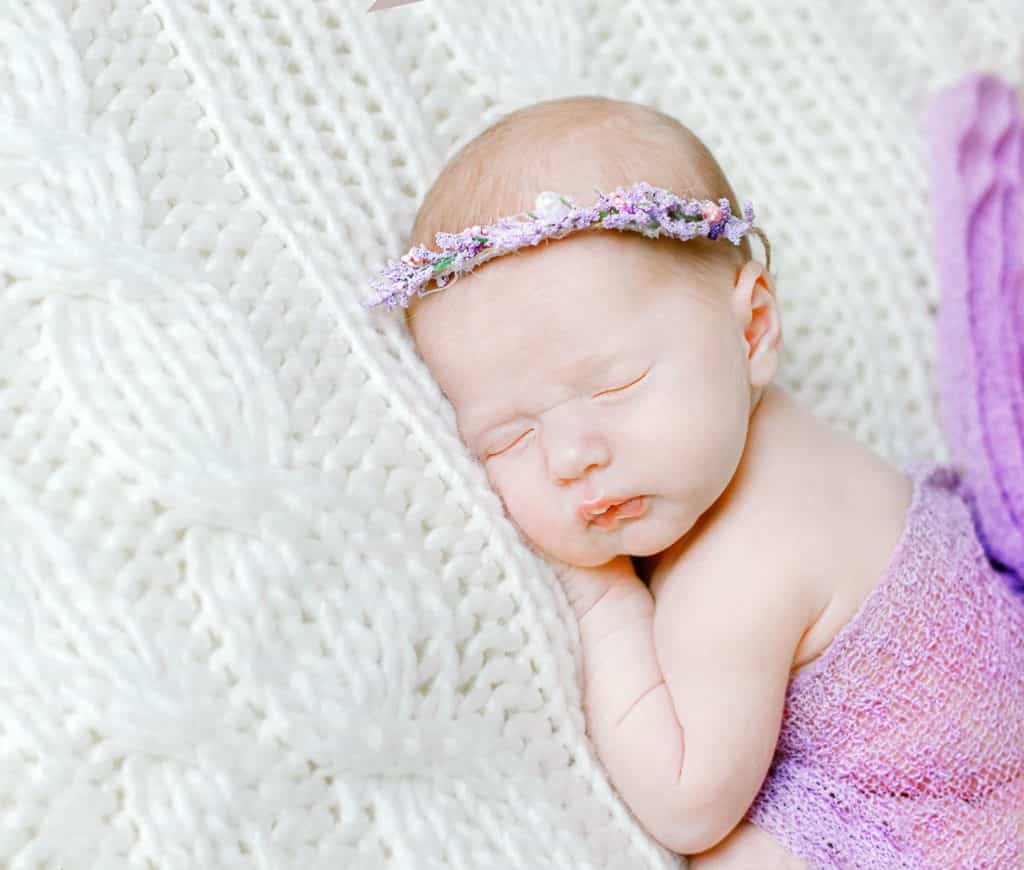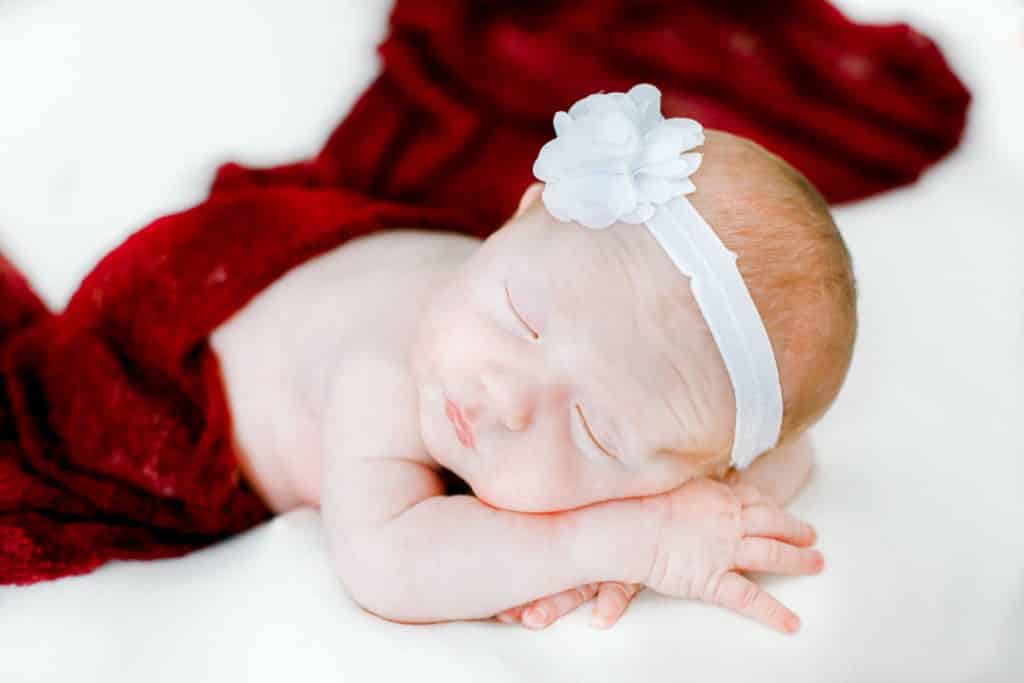 Newborn Photographer in Scarborough Maine
Being a newborn photographer that serves Scarborough, ME is the best job, especially when I meet families like the Kamenos. One of the most asked questions when preparing for such a session is what do I wear? If you need some guidance in this area check out What to wear!
Owl My Love,
Catherine