Charlotte's mother brought her in for a botanical-themed cake smash photoshoot in Augusta, Maine for her first birthday photoshoot, and boy did we all have a great time. Charlotte is a spicy little girl full of love, joy, and laughter. At first, when she came in she was wary of the new place. A cake smash changes everything once you discover cake is involved.
Charlotte was thrilled to wear that beautiful dress but not as happy as she was to wear the elegant hairpiece. I quickly discovered she loves wearing pretty things and she is quite particular. Once she put on her dress and her hair bow she was ready to go. What should you wear to a photoshoot?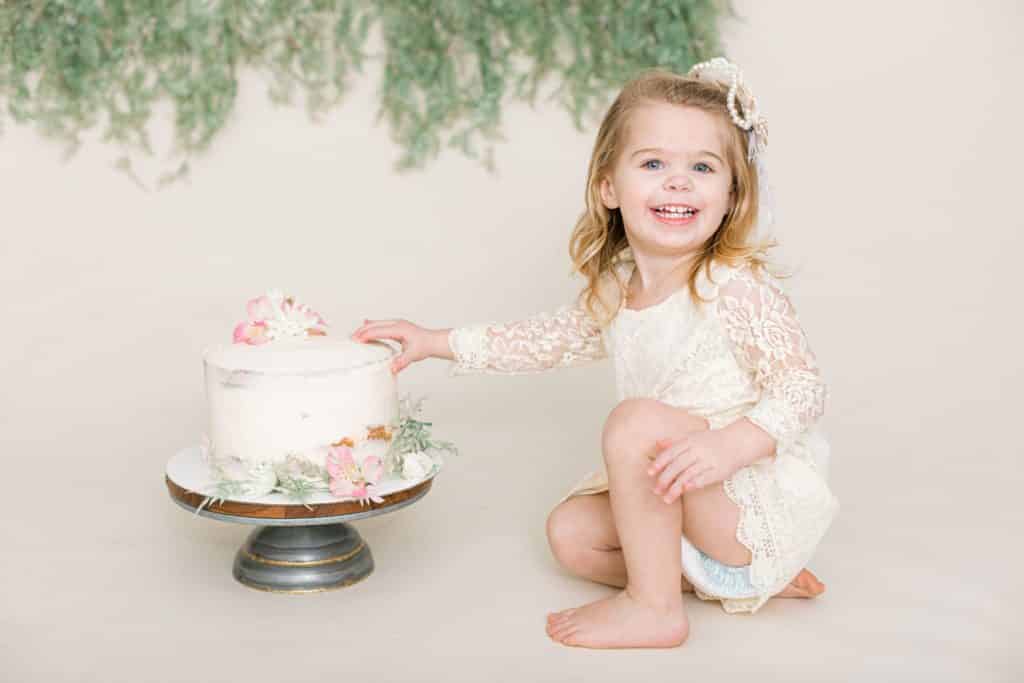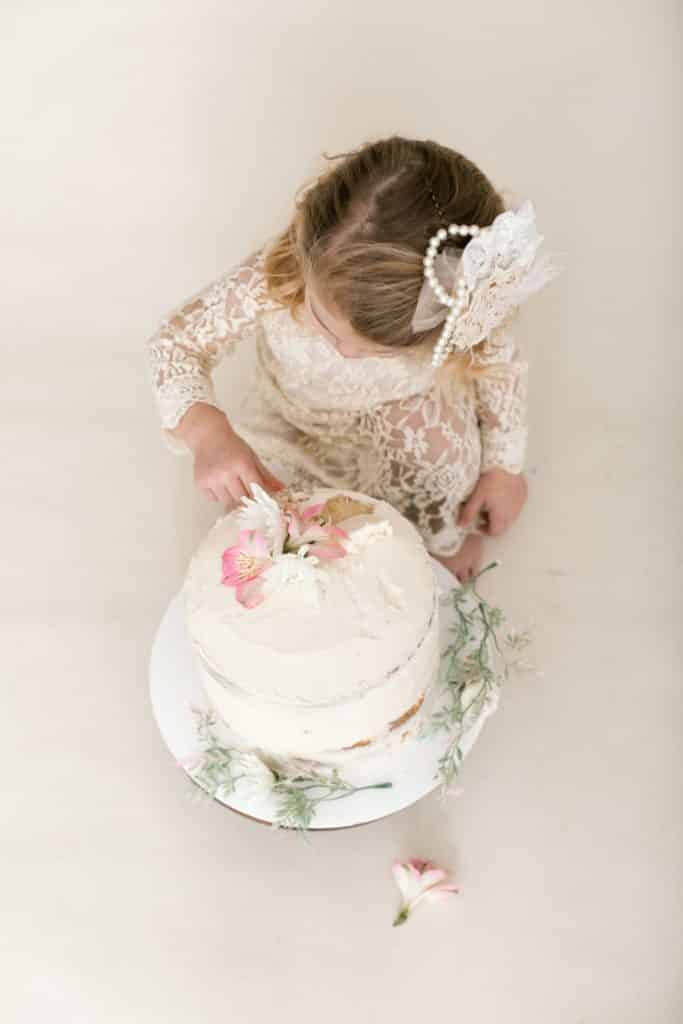 Time to Dig In
Once Charlotte was presented with her yummy cake she hesitated but once she got her fingers in there, there was no turning back. Getting into this cake was a challenge but like I said once she made her way she loved it.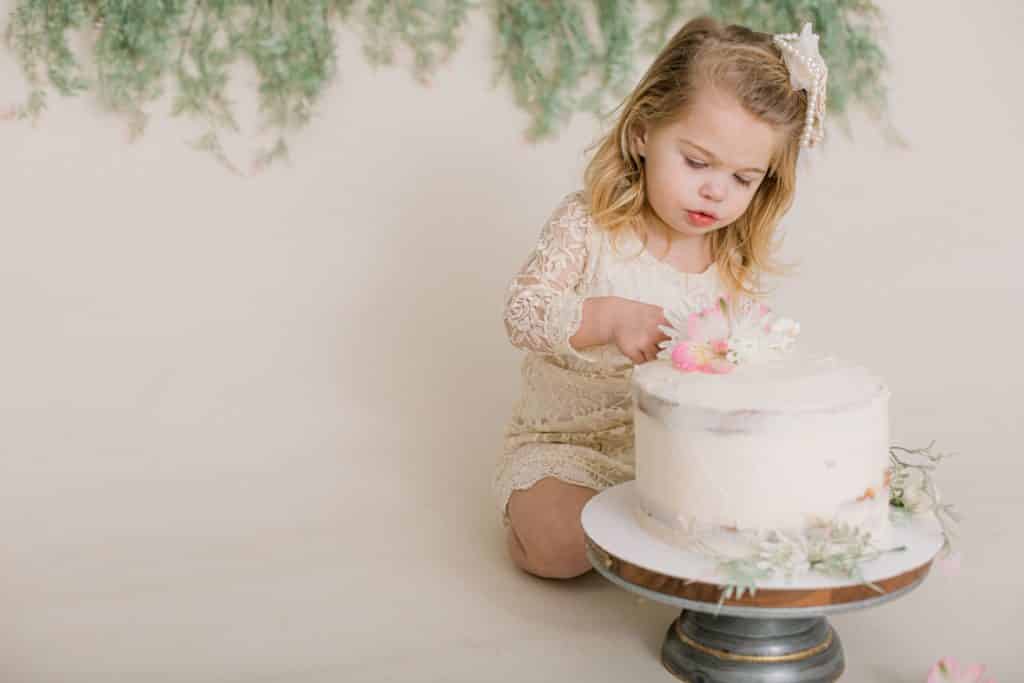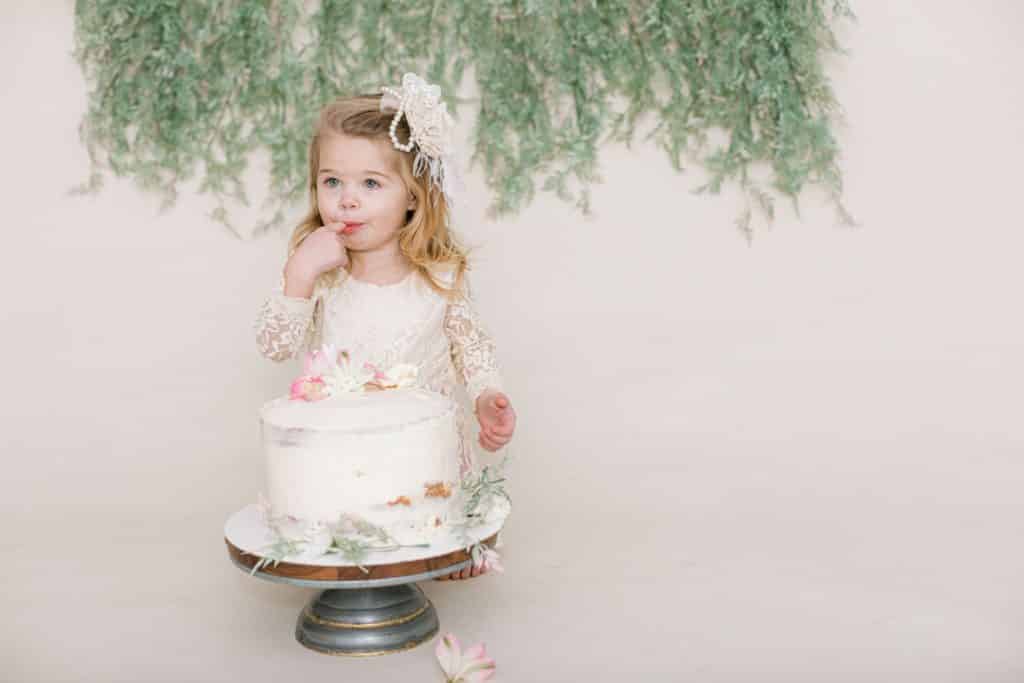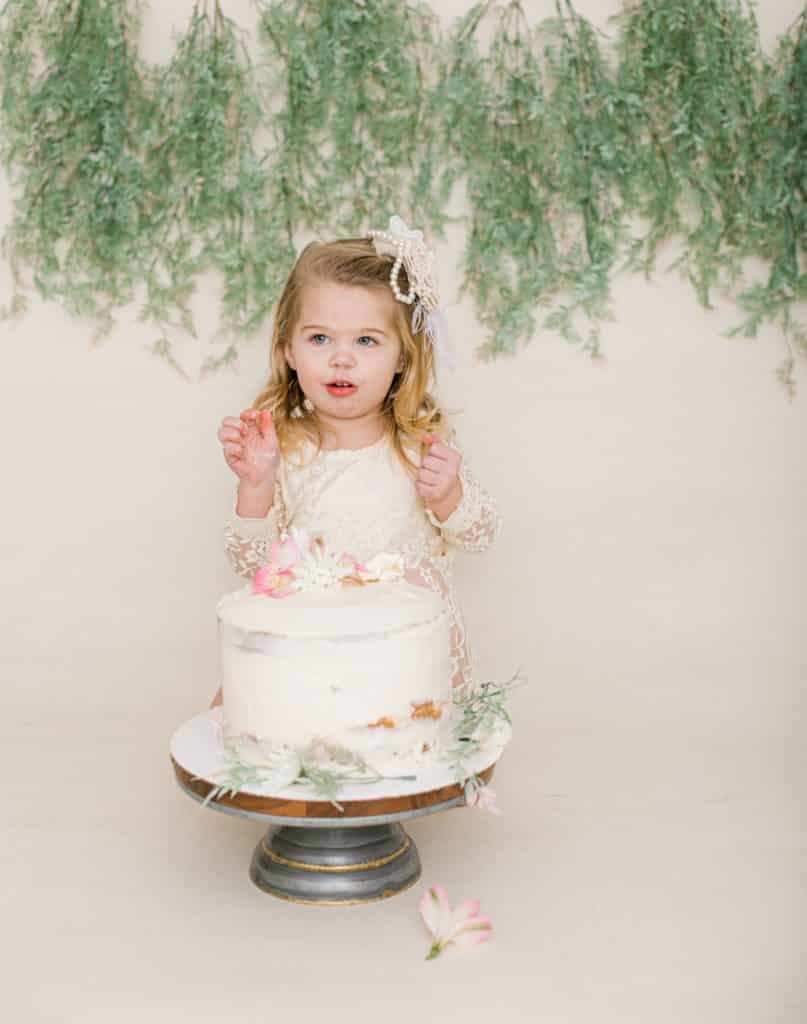 First Birthday Photoshoot
These are the moments that are often forgotten. Make sure to take the time to soak up these moments to allow yourself to document them. These are the simple moments where all you have to do is show up and I will do all the work while you get to sit back and laugh at all the amazing things that happen during these sessions. For more cake smash sessions and one-year photos see Henry's and Baby Luke's cake smash session.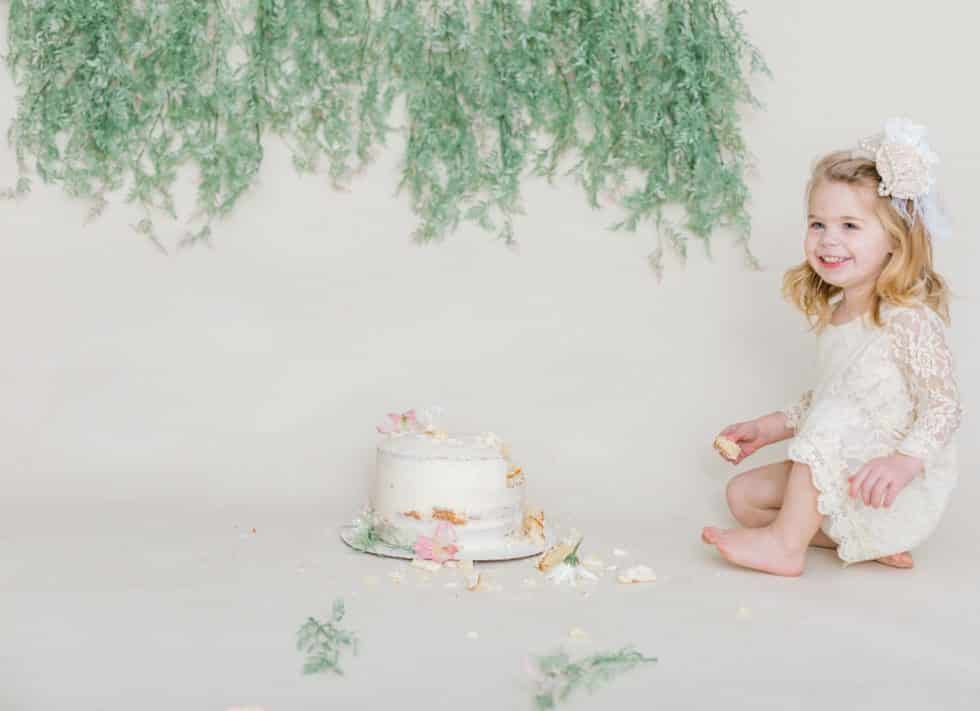 Owl My Love,
Catherine