Attention all Harry Potter Fans: We are going FULL Harry Potter with this newborn photoshoot!
For all you Harry Potter fans out there, here are the rest of the Harry Potter themed baby photoshoot images you all have been raving about! Being a newborn photographer, I am always searching for new creative ideas to show my art in a way that captures love and ignites my whimsical imagination. Who knew everyone loved Harry Potter so much?!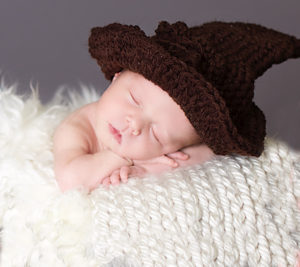 Harry Potter Photoshoot
This session was most definitely one for the books! This momma came in with her brand new baby girl Kennedy and all her Harry Potter attire to make sure she got pictures of her beautiful baby girl with her favorite book series.
This session was so much fun, from the simple wizard hat to the glasses and all the books in the series, and let me tell you, Kennedy was the perfect baby during this newborn session. When planning your newborn session be sure to check out Stellar newborn tips.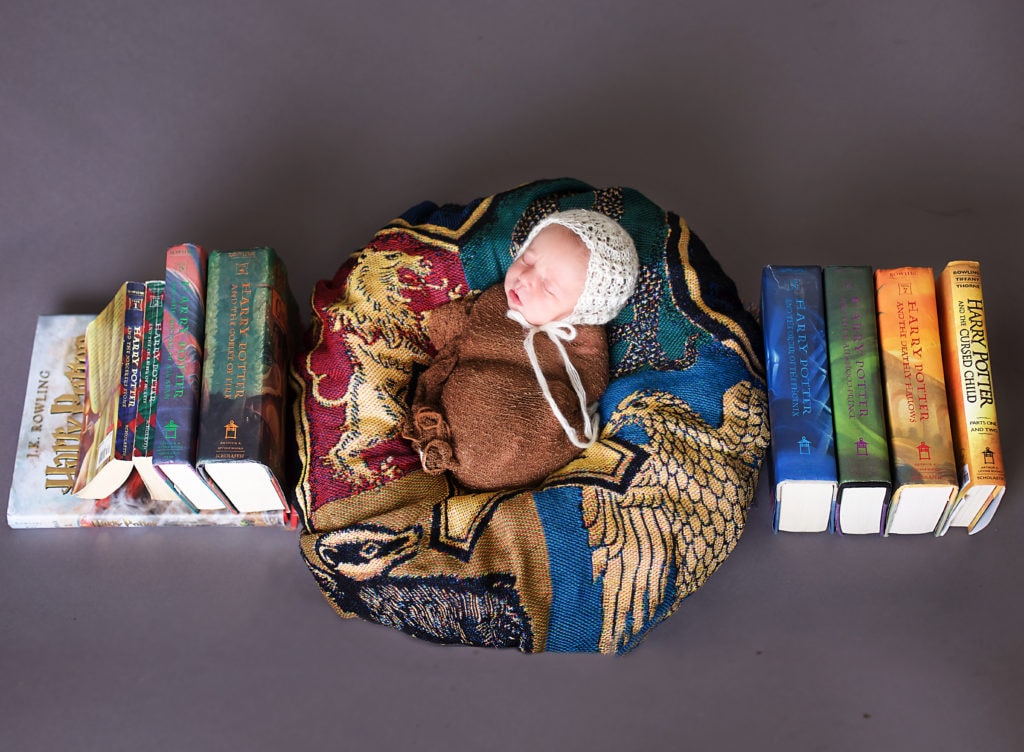 Creative Baby Photoshoot Ideas
I love how many new mommas are willing to step outside the box and get creative with their newborn photos. Don't get me wrong, I love the classic images of sleeping babies with their adorable outfits on sleek and colorful backgrounds.
What I love more is when we work together to come up with amazing ideas that create images that are sure to take us right to the whimsical fantasy world we all desire so much. I mean let's be honest, is there anything cuter than an adorable newborn baby with a wizard hat, or a wrapped up newborn surrounded by J.K. Rowling's books and an adorable yellow boy to match? I think NOT!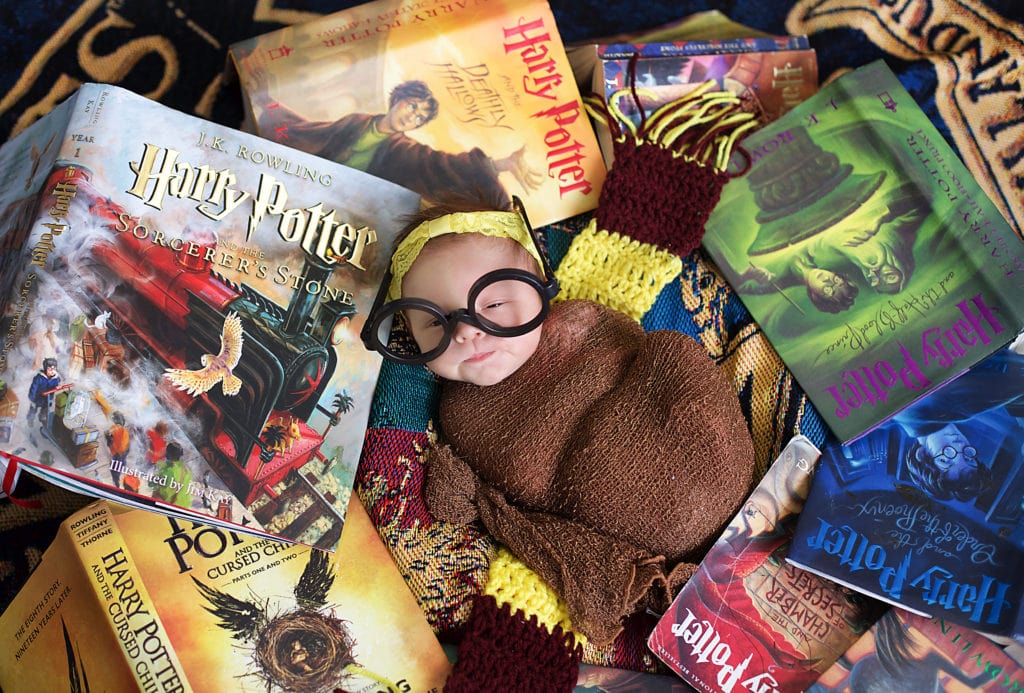 Harry Potter has been a favorite book series to many readers out there. Who would have thought Author J.K. Rowling who conceived the idea of the Harry Potter series on a delayed train ride would have become more famous than she knew. I wonder what she would say to all her fans having their newborn babies dressed and showered in her fantasy world?
Owl My Love,
Catherine