Maine maternity photographers love when a new mom comes into the studio, but we really love when a momma comes in when she finally gets her girl or boy that she has been waiting for.
As a maternity photographer, I love to see the joy on every expectant mother's face when she has the chance to get her hair and makeup done and step into the limelight.
Milk Bath Maternity Photos in Maine
This beautiful momma was in the Central Maine studio to do a boudoir milk bath maternity session pregnant with her very first girl!! What a privilege it was to have her in the studio and see her get pampered and enjoy herself. We started off with some studio photos while the milk bath was getting ready, and let me tell you she was a natural in front of the camera and we all loved it.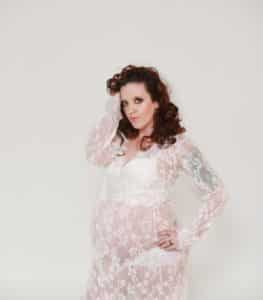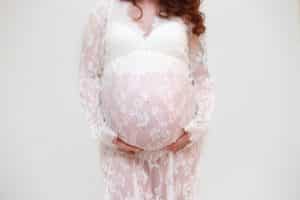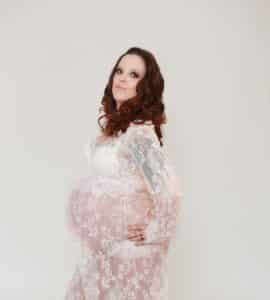 Milk Bath Maternity Sessions are most fun when you get to share the experience with someone close.
Best friend in tow (you can't do a session such as this without your bestie), maternity photos are most fun when you get to share the experience with someone close. If you are using them to surprise your significant other, having your friend with you makes the maternity session that much more fun.
Here are 5 good reasons to get maternity photos
These women were laughing and enjoying every second of this photo session. As a photographer, this is what I love to see. We played music, tried on several different outfits, and posed in the most beautiful fashion while stopping for some laughs and silliness in the process. This is how photography sessions should be, light-hearted and fun mixed with a little sexiness. This maternity session also doubled as a boudoir session, where this gorgeous momma got to show off her belly in a glamorous way.
This mother now has beautiful images to cherish and share with her spouse and her family. Sometimes, you may think maternity pictures aren't that important or that you will look too "fat", but finding the right photographer who can capture your perfect angles and personality will make it worth it.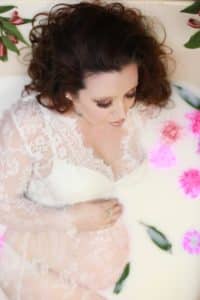 Are Maternity Photos Worth It?
It might seem insignificant now or a lot of work to convince yourself you need these but when your baby grows older and starts to become an adult you can look back to the beginning of that baby and revel in the beauty and change called life. Trust me when I say you will be thankful you had someone there to capture those moments for you.
Maternity photos are definitely something to invest in, these are the moments that capture the essence of your beauty before you meet your little bundle of joy. They are the moments that allow you to embrace pregnancy and feel beautiful. These are moments that document the beginning of your journey into motherhood and track a beautiful timeline from your little one's very first beginnings of life. Don't miss this opportunity.
For more maternity and newborn inspiration, follow me on your favorite platform – Facebook, Instagram, Twitter, and Pinterest
Owl my love,
Catherine