I know, I know here I come again with another AMAZING one year cake smash session! Let's face it you all know I LOVE these sessions, they are some of my favorite as a Maine baby photographer. Today in the studio we are celebrating baby Joey who turned one years old! Joey has celebrated with the best character ever, Mickey Mouse! This kid was such a ham! He was ready the second he came through my studio door, ready with a smile on his face and a mickey mouse outfit.
Once he was changed into his first outfit I was in love with his overalls. They had "one" on the butt! Ugh, how cute! We took "formal" pictures first and then saved the last outfit for the one year cake smash.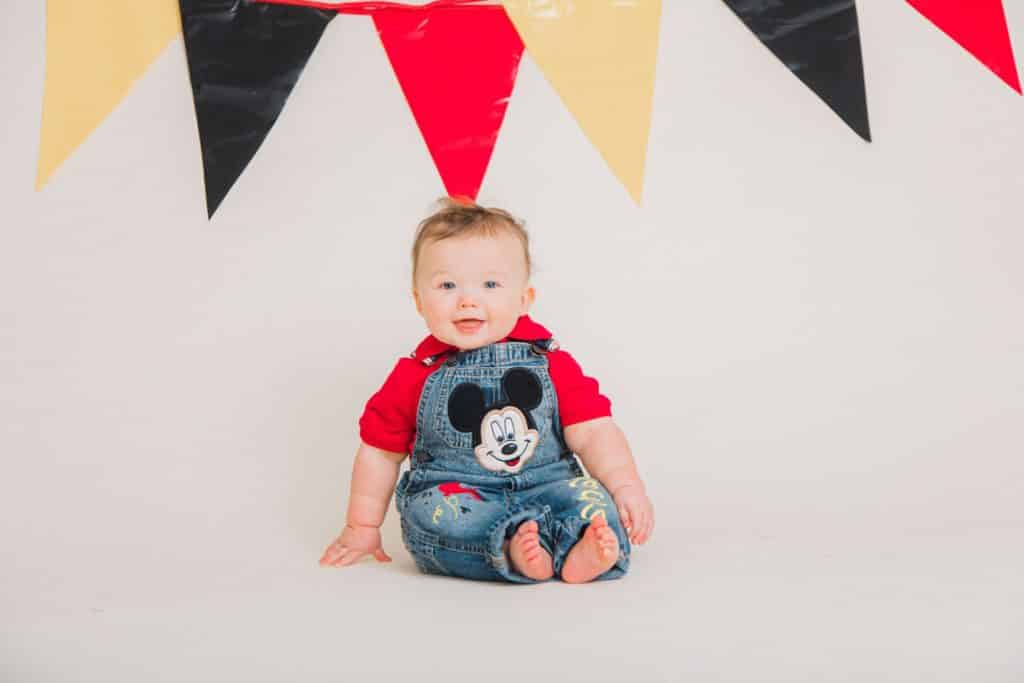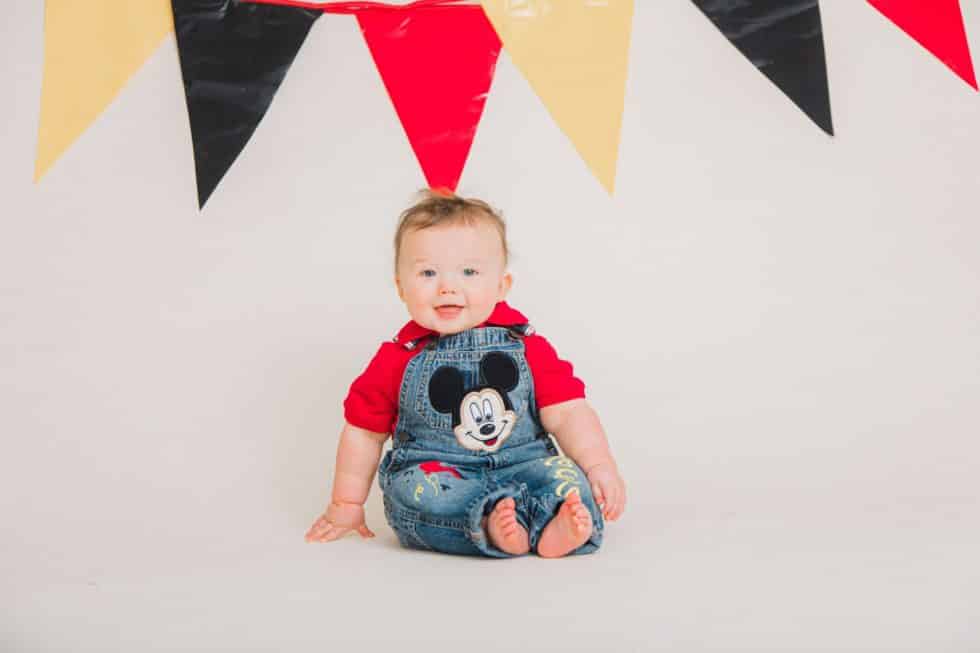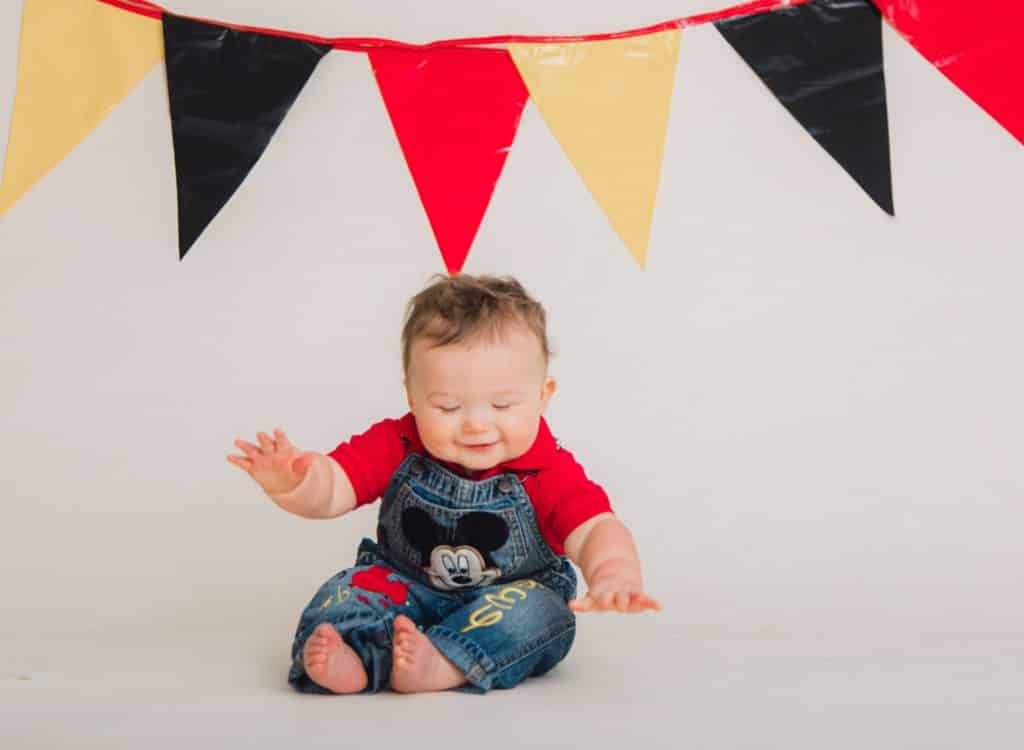 One Year Cake Smash
When Joey's grandmother contacted me about doing this one-year cake smash she said she wanted him to have a Mickey Mouse cake. Well, naturally I went on the hunt for the cutest Mickey Mouse cake I could find and finally found the perfect one. Once I found the cake I thought was the best I sent it to this AMAZING cake decorator- GOT CAKE. Not only did she match my vision, but she had also had it done in time and it was exactly like the picture. I was so happy with the result that I had to share it with everyone! So they could go to her for all their cake baking needs, seriously she is the absolute best!
Cake Smash Photography
Seriously this is the absolute best job! Every day there is something new, and as a children photographer, I get to document the special moments in people's lives. There really isn't anything better than that.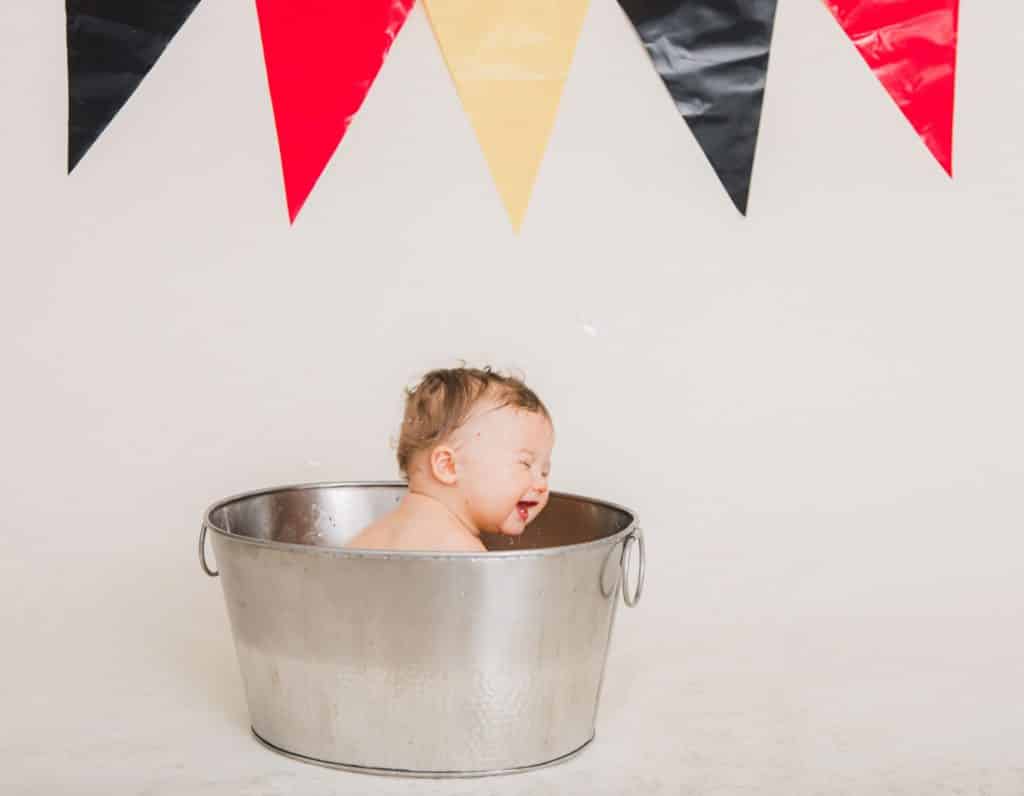 Owl My Love,
Catherine