Welcome to motherhood– hooray! And you've got everything checked off your list – outfits, the adorable personal props you just had to have, perfect location, most importantly photographer and your dreams  (If you haven't, check out this blog to help Tips for a STELLAR Newborn session.) You want to make sure you look perfect and feel beautiful as well – and you will! But don't forget about your skin. If you follow a few steps to prep, your skin will glow for your session and show beautifully in your photos. Here are a few tips to follow to make sure you're looking your best!
Owl My Love,
Catherine
Don't Forget to Cleanse!
Start early and make sure you have a good skin routine this will help for daily affairs as well as your session with your beautiful family. Part of this is making sure that you do not go to bed without thoroughly cleansing your skin. Make sure you remove all traces of makeup – especially mascara – before hitting the hay.
Just one night of sleeping with makeup on your face can leave your skin looking dull, dry and the opposite of healthy (this is not just what you hear on commercials, this is soon true). So suds up! Use warm water and a facial cleanser to ensure you can put your best face forward with radiant looking skin.
Looking for some fantastic skin care products? Check out these recommendations Moms in the know are using.
Younique (This is one of the most popular lines moms are using right now)
Estee Lauder (This brand is a little more expensive but SO worth EVERY penny)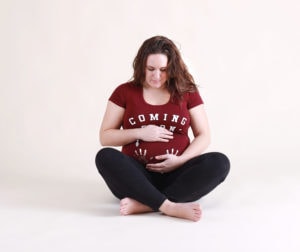 Moisturize
Skin looks best when it's hydrated so on top of drinking your eight glasses of water per day (I'm sure you are used tooth's by now), make sure you don't go to bed without applying a rich night cream that will hydrate your skin while you sleep.
In the morning, after you wash your face again – apply a hydrating day lotion to keep your skin soft and radiant. Always make sure to reapply too to make sure your skin is getting all the moisture it needs!
Most popular Mosiurizers
These are the top products used by many mommas. However the links at the top will take you to several different types from each company.
Protect Your Skin from the Sun
I love the warm rays of the sun but I don't like what it does to my skin so I always make sure I use moisturizer that contains SPF (Just no SPF on the day of your session). This means my skin won't burn and then I feel like it won't age as fast either.
Focus on the Eyes
On your day – there will most likely be tears, a nervous night's sleep the night before and a few glasses of champagne 😉 If you aren't breastfeeding, if you are it might be nervous chocolate eating – put all those together and your eyes will look tired and droopy so make sure to get your eyes ready for the big day!
Click the link to book your .session today
Owl My Love,
Catherine