"Why fit in when you were born to stand out?!"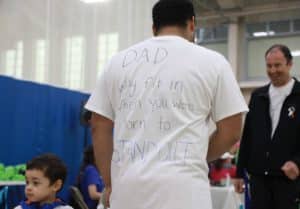 As many of you know April is Autism Awareness month and let me tell you 2018 is off to a great start with the Portland, Maine Autism walk held at the University of New England! Families from all over Maine have come to walk with pride and spread awareness on Autism Speaks and I couldn't have been more honored to be the child portrait photographer capturing this moment.
What is autism?
Autism is classified as a mental condition, present from early childhood, characterized by difficulty in communicating and forming relationships with other people and in using language and abstract concepts.
Autism is a spectrum disorder, meaning a range of conditions characterized by challenges with language, social skills, and repetitive behaviors, however, with many unique strengths as well.
Autism is a well-known word now in our world because of the amount of awareness around the spectrum, however; there are still many misconceptions around the topic and those with autism so awareness continues to spread across the globe.
Things to remember if you love someone with autism:
Autism is no one's fault and people with autism are NOT broken
Autism can make some socially awkward, so just go with it and live in the moment because people with autism can change your life too.
They can be hard to communicate with
They might lack the emotion you are looking for at the time, this doesn't mean they don't care; they just care in their own way.
Just like people without autism, they are NOT the same.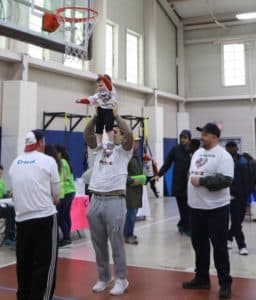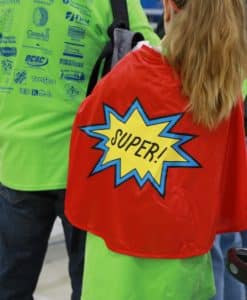 Portland Walk for Autism
Taking part in this walk and seeing everyone gathered together laughing, smiling, and enjoying themselves is why I love this walk so much. This is not a sad event, this is not an event that is all about education and pushing people, this event is where people come to celebrate the difference. People gather and share ideas, raise awareness for change and acceptance from those who might not understand and just enjoy life. This is the greatest walk I have been to.
This event was amazing and was supported by so many different organizations dedicated to making a change. There were resources available (Spurwink Center), face painting, a paint station where people/kids could color a puzzle piece for the wall, food, and coffee by (Dunkin Donuts), a photo booth, and much more. Overall, there was a lot of love and support amongst everyone involved in making this event a success. I can't wait for next year!
If you or someone you know needs more information and help with autism, I have linked two very helpful resources here in Maine that will guide you in the right direction and help you gain all the knowledge necessary.
As a reminder, Little Owls Photography always waives the session fee for families with autism, so book your complimentary family photo session today!
Check out the video from the walk on my Facebook page 
Owl my love,
Catherine