It's finally here, the moment you have you little bundle of joy in your arms and you get to get pictures of your perfect little person at their newborn session. Now what? See these few tips for your newborn session to ease your stress.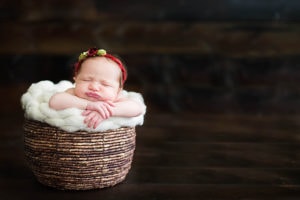 Get it on the Calendar
Your baby isn't here yet but let's schedule it now so I can make sure to get you on my books!  I recommend setting something up during your second trimester then after you deliver your bundle of joy – let me know and we'll get a date and time set.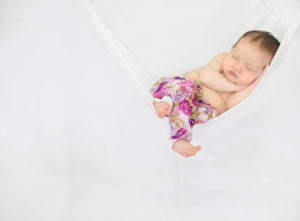 Package Deal
Even better than letting me know you had your baby – let me photograph your baby's birth!  Check out my other blog post, 5 Reasons Why you Need a Birth Photographer on why this is such a great idea.  I also offer package discounts for photographing your baby's birth and then their first few days of life "fresh 48 session."
Happy BIRTHday, little one!
Speaking of scheduling – the best time to do a newborn session is within their first 14 days of life or really between 3 and 7 days post arrival.  They are still sleepy enough for me to pose and handle them.  Past the first 7 days – they learn how to stretch and those snuggly poses just aren't as easy (but still can be done).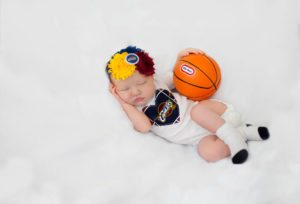 The Heat is On!
If we're doing the newborn session at your home – I ask that you please turn your heat up to about 80 degrees or so.  This helps keep the baby nice and warm and sleepy for the session. It's also helpful if you can put the baby's blankets in the dryer – they love those toasty warm blankets!  Or if you come to the studio be prepared for the heat and dress with layers seeing as you will get warm yourself. 🙂
Cut Loose
About a half hour prior to the session, I will ask that you loosen the baby's clothing and diaper.  This makes sure that any imprints from the diaper or clothing will disappear so I can photograph their smooth, silky skin.
Ensure baby is fed, happy and kept awake
It may seem awful – but if you can keep your baby up until arrival – that would be ideal so I can get photos of him or her sleeping.  Please also feed and burp your little one prior to the session because a full baby is a happy baby (you can do this upon arrival at the studio as well).  Some of my favorite photos are of a mom or dad feeding their little one so we can take breaks and go with the flow during the session, candid moments are the best!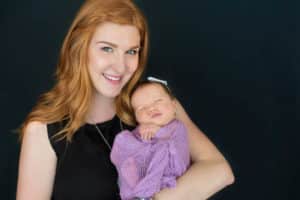 Treat Yourself
Speaking of mom – this is a great excuse to treat yourself and get your hair and/or makeup done so you can be in some of the photos too.  Here are few makeup artists (from my Hire a Professional Makeup Artist blog) that can come to you! And no worries if you can't do this – you will look gorgeous no matter what – I'll make sure of it!
Relaaaxxx and Enjoy!
You will most likely be stressed out for the session; you haven't slept, you're caring for a new life and now you're afraid I won't get any good photos because your baby is crying, fussing or won't settle down.
It's okay!  Relax! I know it's easier said than done but a baby can sense anxiety so the calmer we all are – the calmer the baby will be.
And I promise – no matter what – I'll get beautiful shots of your sweet babe – it may just take some patience and relaxation. ☺  And remember – this is supposed to be fun and stress free so embrace the experience and look forward to your photos and memories for years to come!

Owl my love,

Catherine