Have you ever sat back and looked at the life you live and wondered why things are always so busy? Have you asked yourself when am I ever going to get a break?
You analyze your life and think of the many to-do lists you have to complete, the grocery shopping, shuffling the kids to all their day-to-day needs, working, your second job (if you have one, which many of us do now a days), cooking, cleaning, laundry, etc. This is a never-ending cycle that inevitably must get done and you are always the one to do it, but do you ever get a break to yourself? To do something that calms you or hits your pleasure points.
Our pleasure points vary. This can be anything from hitting the night clubs with the girls for a perfect and fun night away, to taking a nice long hot bath all by yourself with no one else around but you and the silence, and maybe a glass of wine, if you are a wine drinker such as myself. 😉
Then there is baking…. this is when you need a break and maybe it's the middle of the day and you can't quite escape the chaos of your daily life, so what do you do…. bake something, something amazing and delicious (everyone is bound to leave you be for a bit because this will make everyone happy once the final product is done.) This is a good escape and you can include the kiddos to keep them calm for just a few minutes. 😉
Baking for some of us brings out the pleasure censors of just being able to use our hands to create a work of art, and in the process we are eager to see how everyone will react to seeing and tasting that work of art. It can be calming, exciting, yet make us feel content all at the same time. The best part is it is done in your home, in your own kitchen and you have control over what you choose to make and how you make it and it can all be based upon the mood you are in at the time. Let's face it, as a mom our moods can change quickly.
Some think baking can be a long and tedious process; some might even think, "I can't bake." Or "I hate baking." Now this isn't for everyone but don't knock it till you try it. 😉
This can be as simple or as complex as you wish. For example, say you want to bake or try to bake something just to experience the process, start with something simple, head to the store and get a boxed cake or packaged cookies and begin there. If you want to experiment a little and try something new and maybe a little more challenging look at Pinterest at all the amazing recipes they have out there.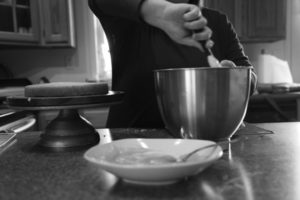 Once you begin this process, if you find this is the perfect relax time for you when you still have to tend to all those things on your to-do list, experiment with a little more art and look into decorating with frosting on cakes and cupcakes. You never know, once you start this process and find you like it; you could be creating cakes for everyone! Some people have actually made a career from their passion for baking.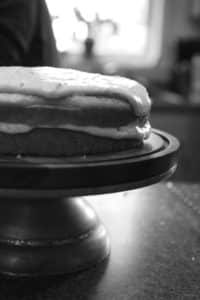 The most important message in today's blog is to remember to take some time for yourself. Remember that you are important too.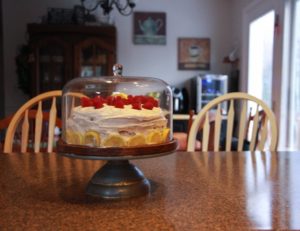 For Lifestyle photography or personal branding for your business, click the link below.
Owl My Love,
Catherine