Fantasy Photography is something that has been around for quite some time and is something I really enjoy doing when time permits. It allows me as a photographer to be creative and fun while giving families a work of art to admire for years to come. This type of photography is vastly different than family portraits, newborns, or weddings that I do, and more closely related to the fairytale photography styles I like. Clients that are looking for fantasy photography are searching for fine art portraits, they want something creative and magical that will fit their personalities or their child's personality and it's something fun for them all to enjoy.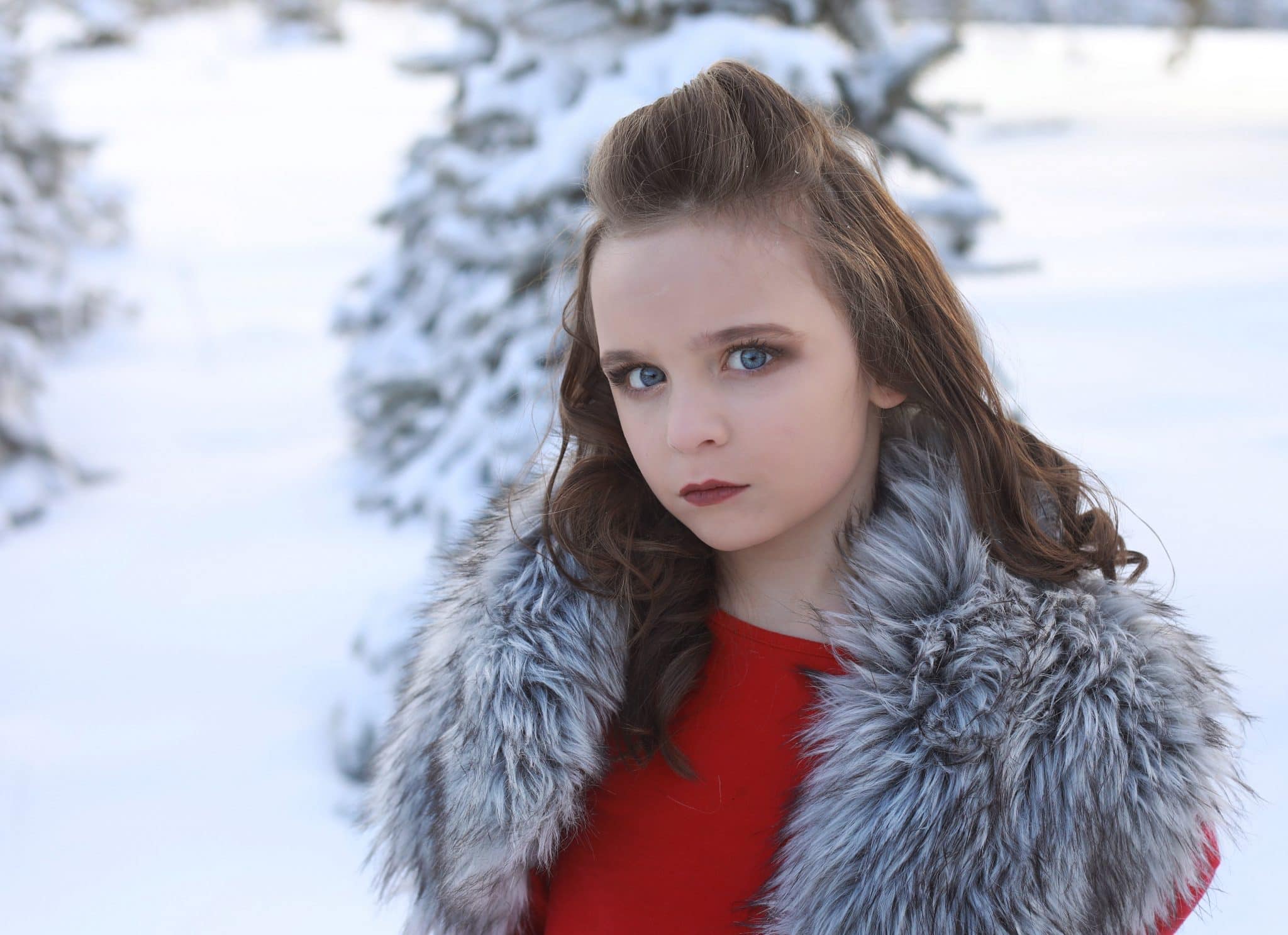 Impromptu Fantasy Photoshoot
Talk about spur of moment photoshoot! When you are a photographer you are always searching for the perfect location, the perfect light, and the most aesthetically pleasing situation possible, but when you are a photographer and a teacher you don't always have the time to grasp those perfect situations.
I was driving down the road on a snow day right when I passed Mr. Bradburry's tree farm, (where I take a lot of my Christmas tree farm photos) all those beautiful trees coated in fresh snow and I had an idea! I grabbed Elena, did her hair, and makeup (Younique products), threw a few outfits in the car, and rushed out the door to beat the light.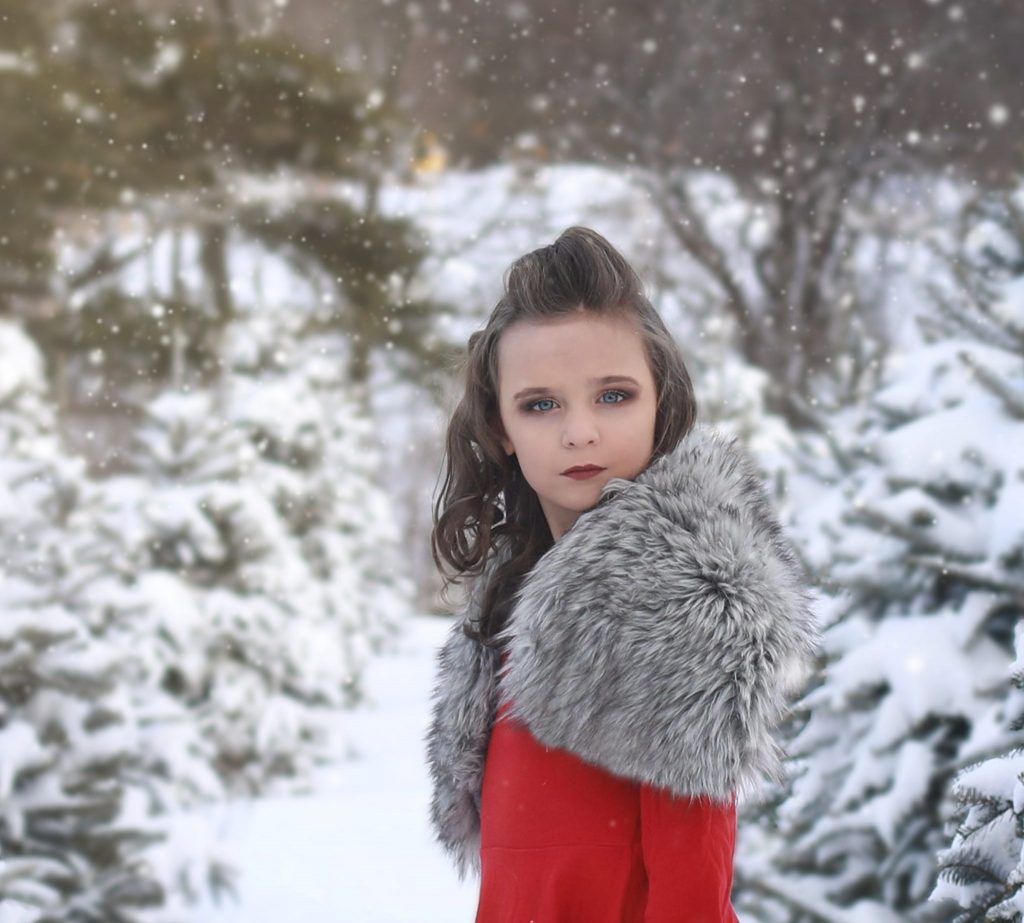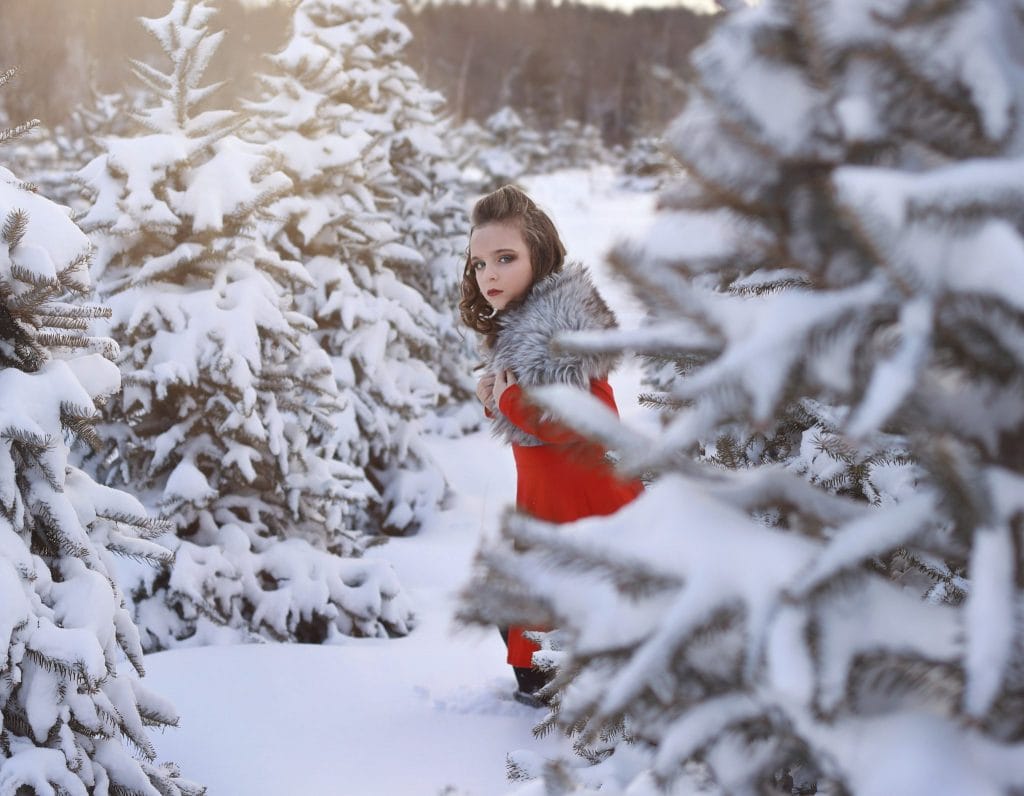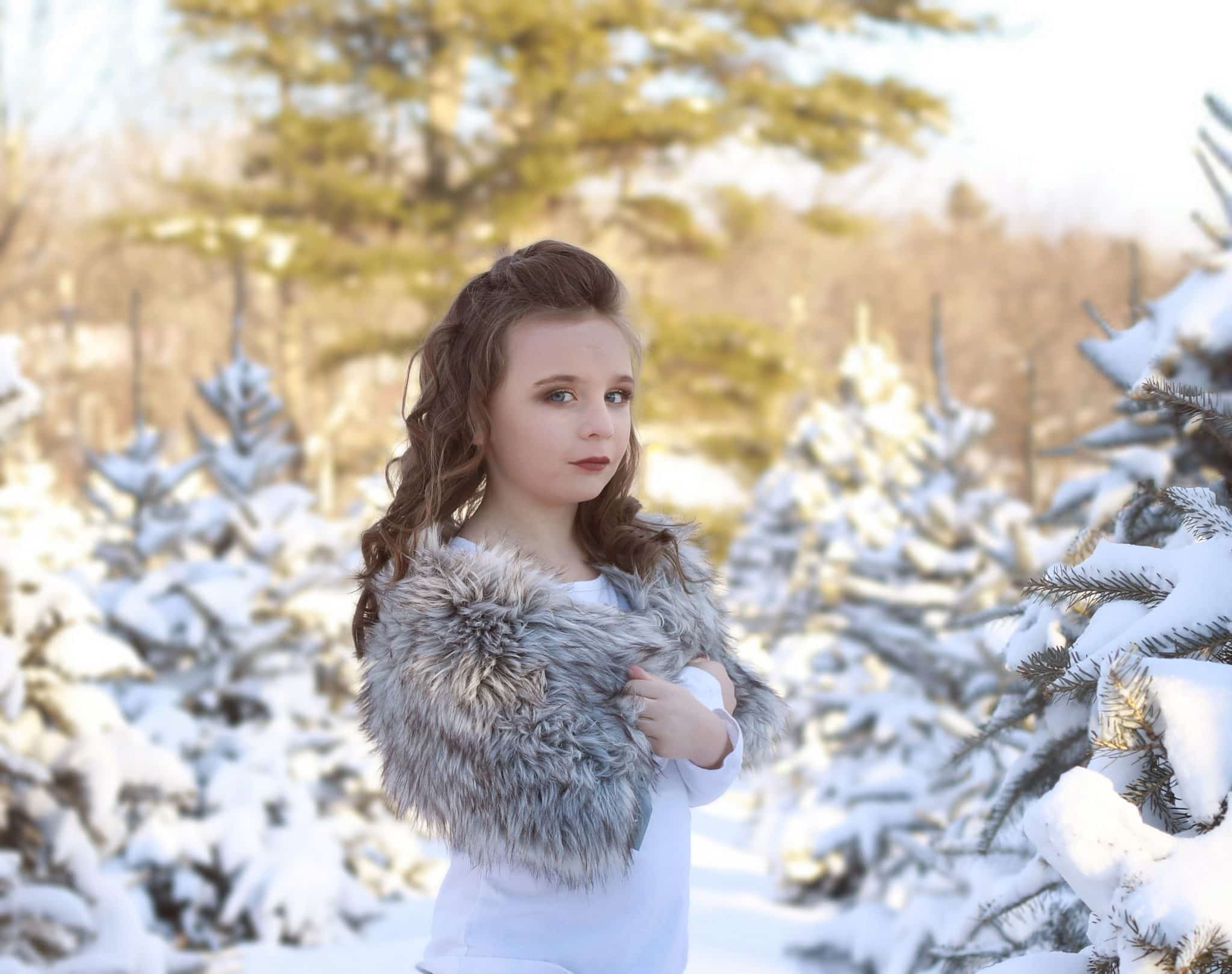 Vikings Style – Unique Fantasy Portraits
Once we arrived at the tree farm Elena was wearing black leggings, black boots, a red top topping it off with a faux fur throw she looked like a character right out of the Vikings. So we went with it.
What an adventure this was, we had to climb over snowbanks to get to where we needed to go, but once we got there and began taking those pictures it all became worth the climb. Elena was the perfect model for this shoot because she had to maintain a certain level of seriousness.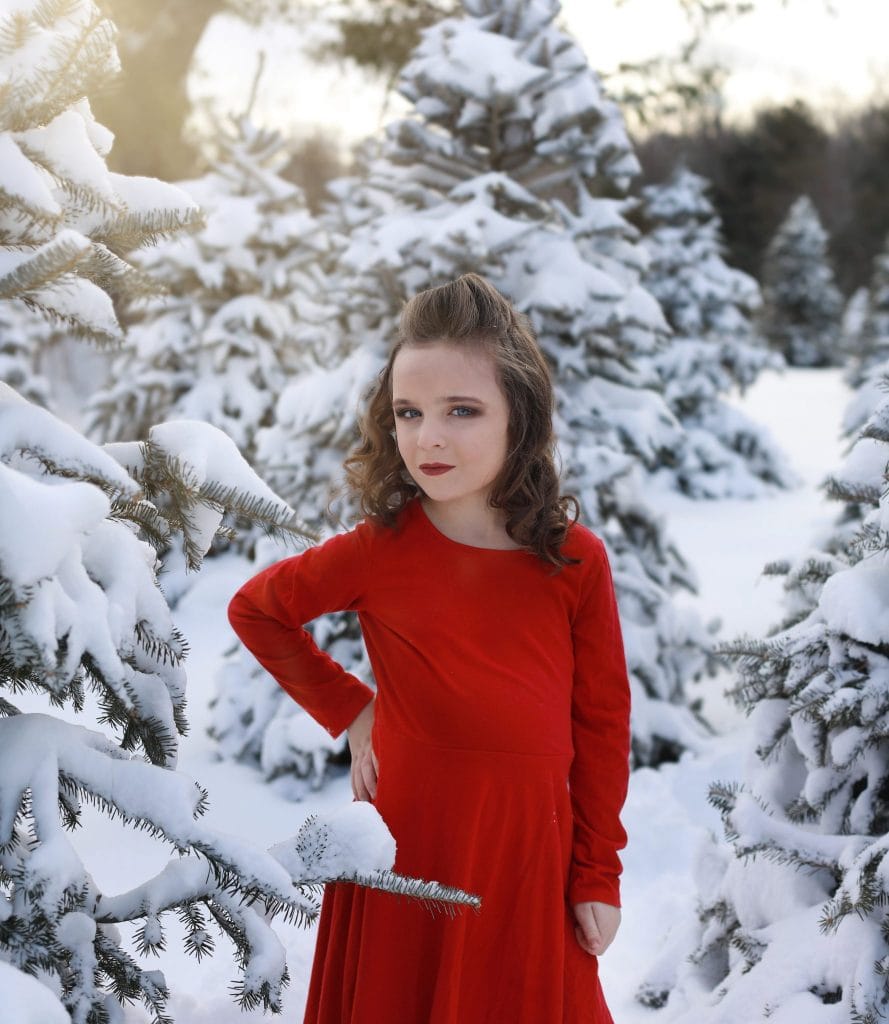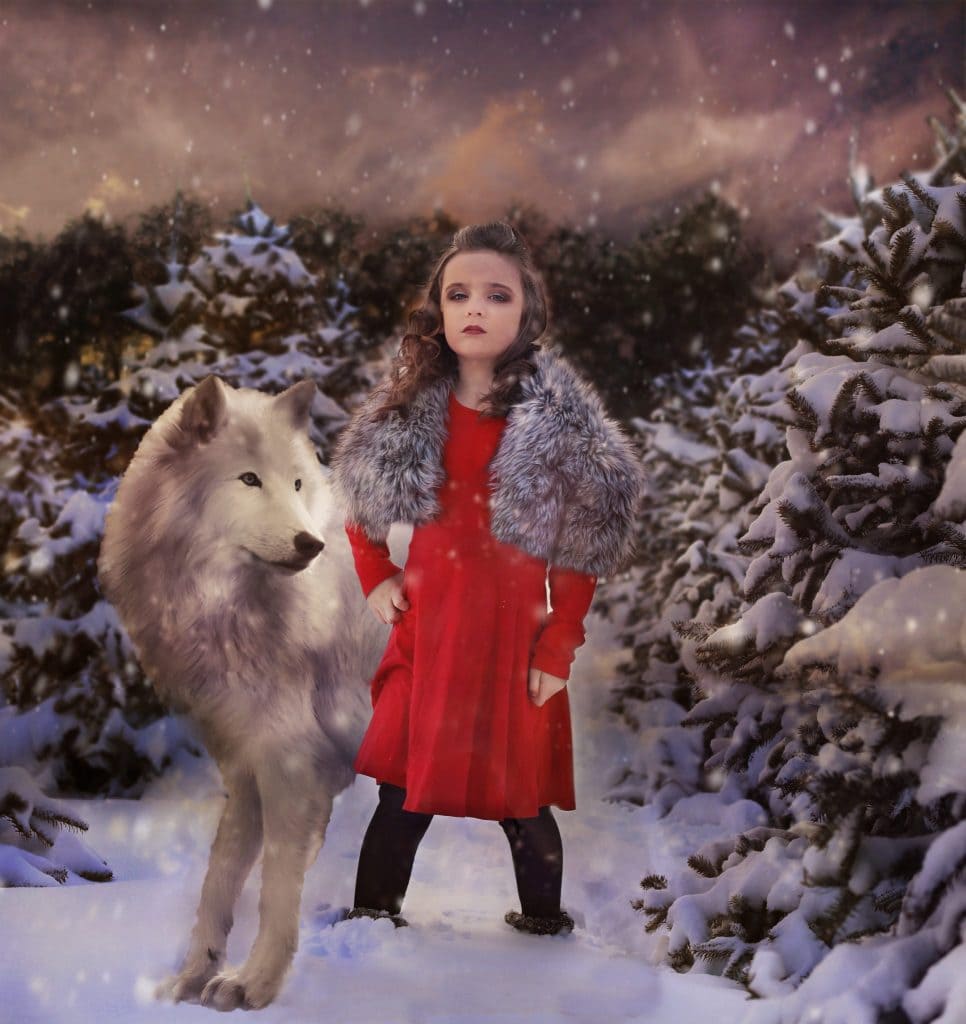 Snow Fun
Of course, fantasy sessions are so amazingly fun! As an experienced children's photographer in Maine, I am prepared to fight the elements to get the perfect photos. What makes them more fun is when you are always falling in the snow and getting photobombed by Mr. Bradburry's amazing dog! What an experience this was!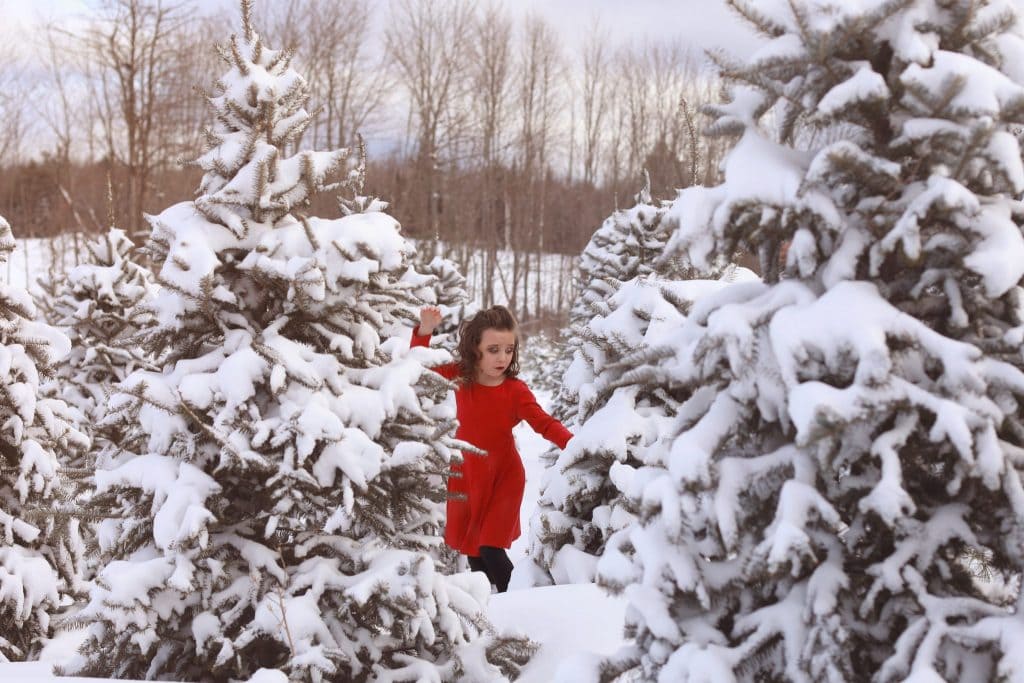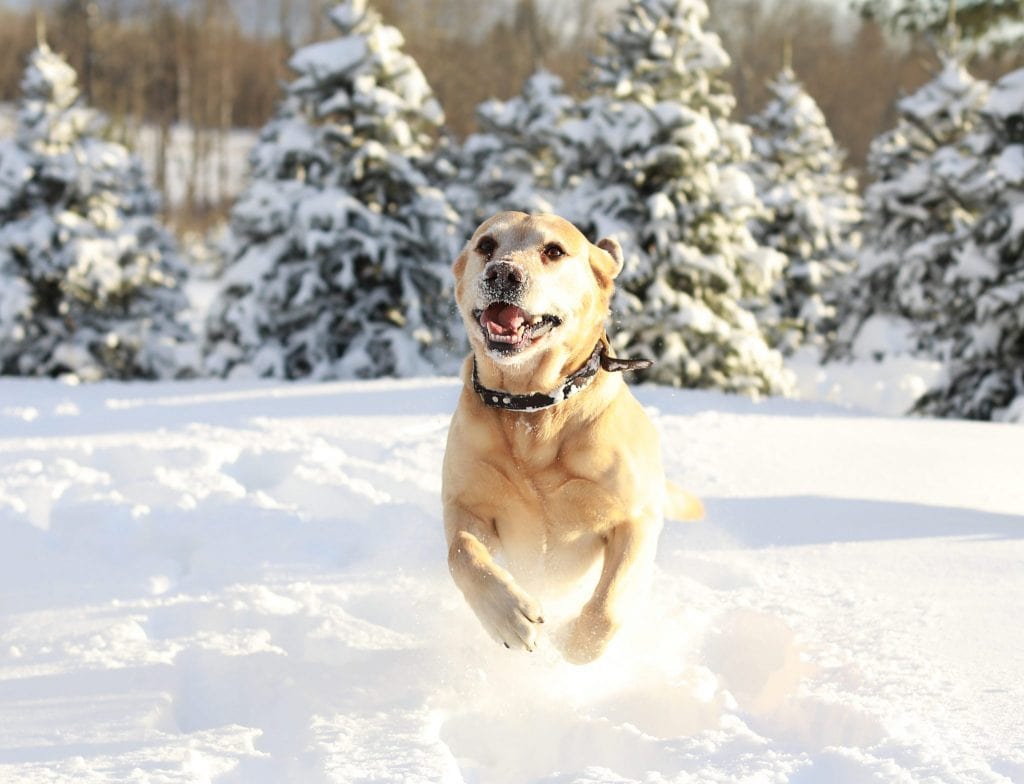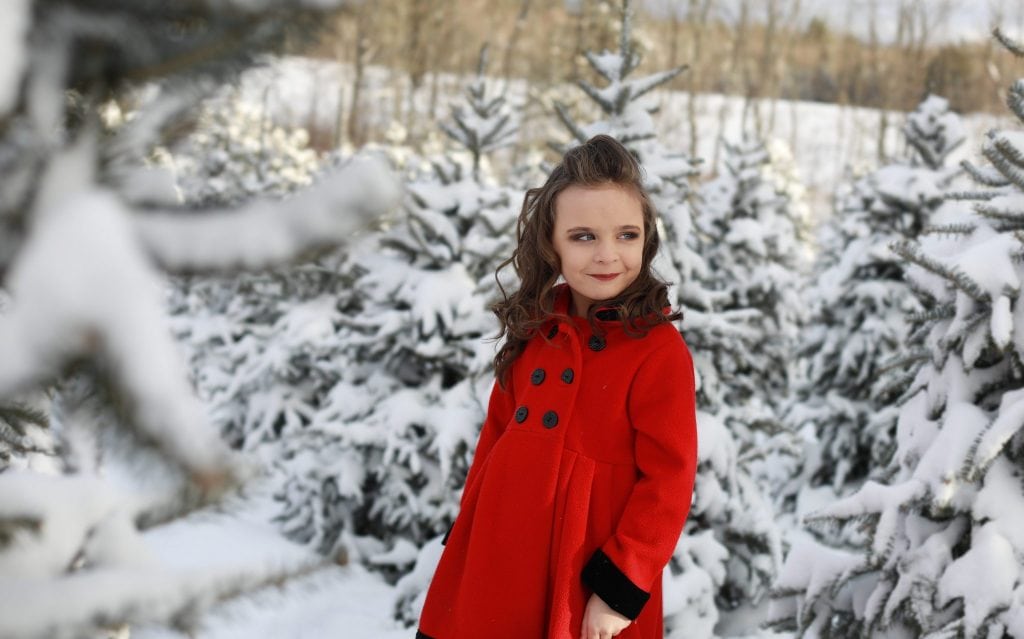 Owl My Love,
Catherine
To book your fantasy session click here